KPA Automation

KPA Automation is a highly customizable software platform for creating cost-effective and scalable solutions for factory automation and process control. Being exceptionally flexible and vendor-independent, this platform enables system integrators, solution providers, and automation specialists to design, implement and support industrial automation systems of any level and scale–from a lightweight PC-based software PLC to a full-fledged integrated SCADA system.
Key features
Hierarchical architecture with object-oriented design

Unlimited customization and programming possibilities

Advanced security and troubleshooting system

Integration with third-party hardware equipment and software systems and components

Multi-language user interface with full-featured translation system and online language switching on runtime
KPA Automation has a modular structure and includes several software components that can work separately or integrated into an industrial control and monitoring system. As KPA Automation components are vendor- and device-independent, it is possible to utilize them for controlling any equipment and visualize any production process depending on the specific customer's requirements.
KPA Automation Studio
KPA Automation Studio is a complete integrated development environment for designing, debugging and deploying industrial automation solutions based on KPA Automation software platform. With its object libraries, resource collections, scripting editors and configuration browsers, KPA Automation Studio provides a software engineer with all the tools for developing highly-customized distributed applications for factory automation and process control.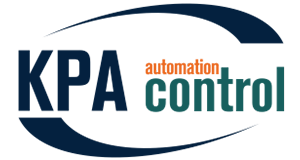 KPA Automation Control
KPA Automation Control is an advanced and cost-effective software solution for building programmable logic controllers running Windows or Linux PC. It is an efficient and scalable run-time environment to execute a PLC program accessing real-time data from EtherCAT fieldbus and TCP/IP-based industrial networks. The program and configuration are created, configured and compiled in KPA Automation Studio using PLC and Fieldbus libraries respectively.
KPA Automation View
KPA Automation View is a powerful software solution for creating advanced Human Machine Interface for factory automation and production controlling systems. Using smart symbols for controlled objects, KPA Automation View enables quick access to the relevant equipment functions (switch on/off, enable/disable) and real-time factory floor data.